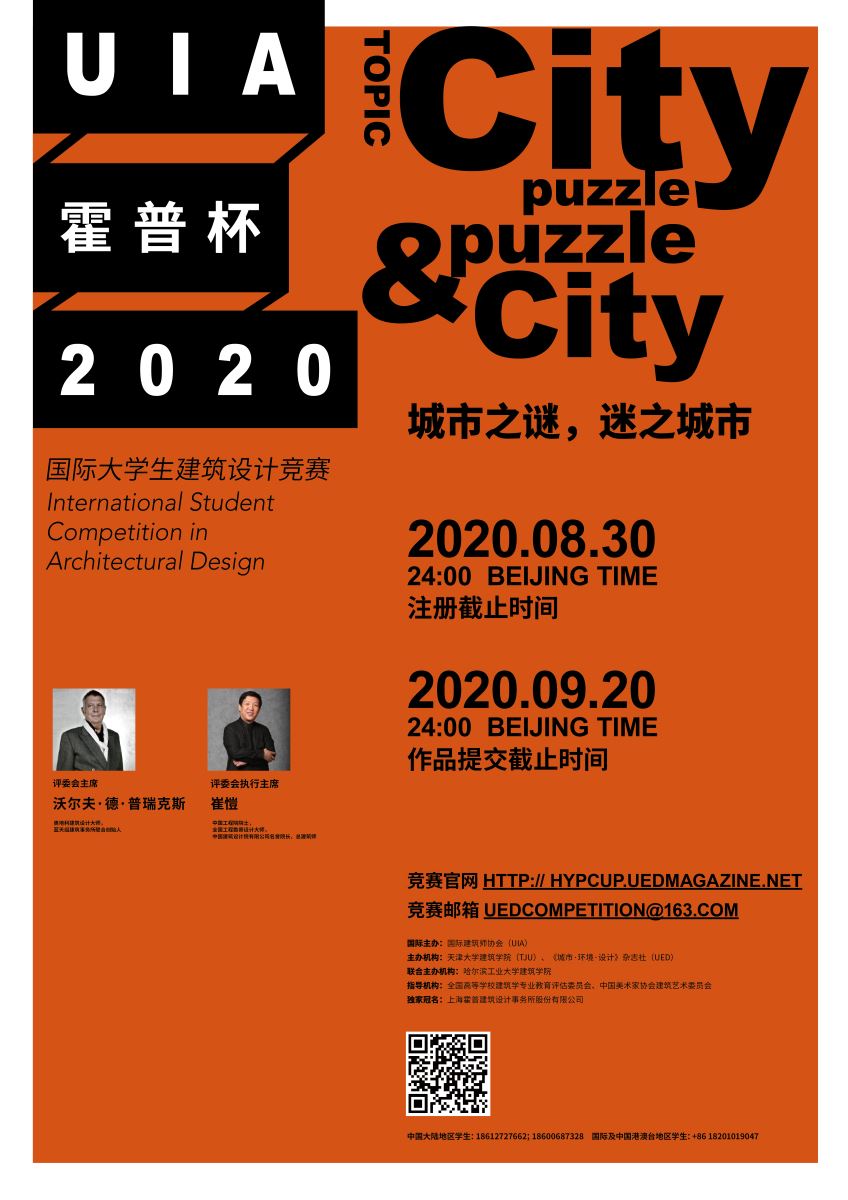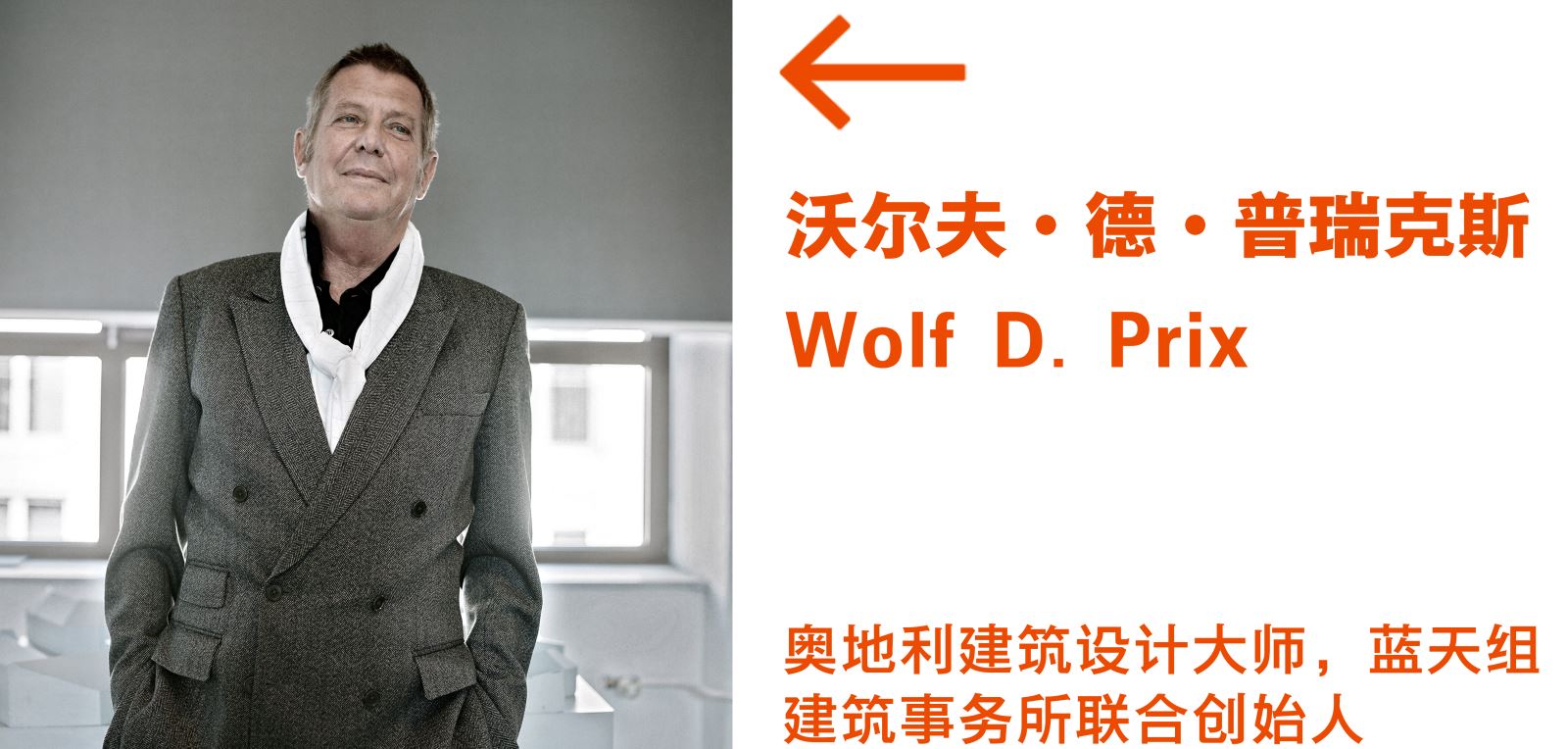 © Manfred Klimek
竞赛题目
- TOPIC -
城市之谜 & 迷之城市
City Puzzle & Puzzle City

—
竞赛背景
Background
"一个世纪以前,全球只有约10%的人口居住在城市,据联合国预测,到2050年,这一数据将上升到75%。"[1]
不仅仅是这些宏观的数据,令人震惊的全球城市趋同现象也促使我们意识到,反思增长过速对人类及其生存环境所产生的潜在影响。分析和理解城市、建筑与居民之间的互动,选择塑造城市、建筑以及公共空间的方式,这些都将与我们的未来城市策略息息相关。
"A century ago only 10% of the people of the planet lived in cities, and, according to the United Nations, this number is set to rise to 75% by 2050." [1]
Besides these macro statistics, the surprising similarities of modern cities across the planet earth deems it increasingly necessary to consider the impacts of growth on people and on the environment. The analysis and understanding of the interaction between city, architecture and inhabitants; and how we chose to shape our cities, buildings and public spaces will indeed determine and relate to many other facts that will help determine our approach to future cities.
—
论证
Argument
越来越多的城市日渐形成一种疏离的现象。在高密度的城市空间下,"Space(空间)"无处不在,而"Place(场所)"则无从寻觅。在城市的过往中,人们不断遭遇熟悉而陌生的"Anywhere(任何地方)",然而我们陌生却熟悉的"Somewhere(某个地方)"又在哪里?在这样的城市中,人们真正关心的是什么?建筑界所要关心的又是什么?

Many cities have increasingly alienating nature; in their density, one finds "space" but no sense of "place". The urban inhabitants constantly arrive "anywhere", but not "somewhere". Under such circumstances, what shall be the true concern of man in general, and what shall be the concern in architecture profession in particular?
—
竞赛目的
Purpose
为了反思后媒体社会中的"伪人文关怀"现象,我们希望本次竞赛能够让更多杰出的年轻建筑专业人士成为以解决问题为导向的一代,而非仅仅依赖计算机程序生成设计的一代。

To reflect the phenomenon of "pseudo-humanistic care" in the post-media society, we wish to engage the younger architecture professionals as a solutions oriented generation rather than of computer generated generation.

—
竞赛要求
Requirements
参赛者们需要在位于中国天津的杨柳青镇,为约8,000-32,000位居民而设计。这些居民将共享由四块200m×200m组成的、较高密度的城市核心空间区域。该区域的功能应侧重于媒体和文化。
The competition participators shall define their design solutions for around 8,000-32,000 inhabits in Yangliuqing, Tianjin, P. R. China. Those inhabits share a core urban spatial area at a size of 4×200m×200m, with relatively high density. The area's function shall be focused on Media and Culture.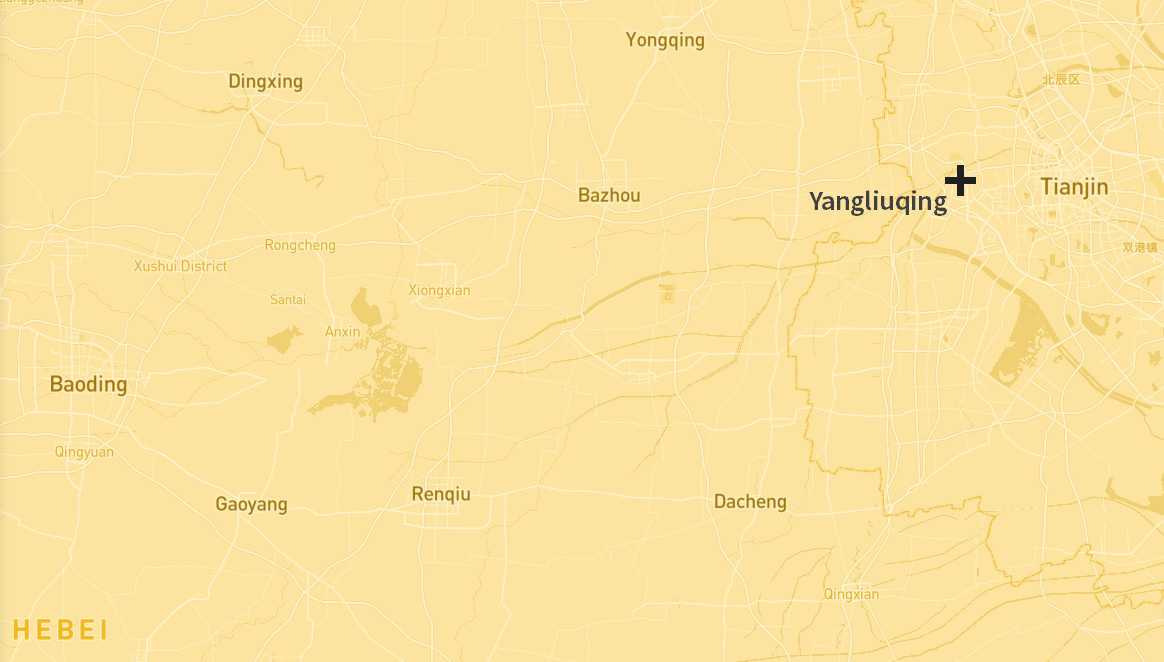 中国,天津,杨柳青位置
Site-Yangliuqing, Tianjin, P. R. China © UED

—
其他技术指标
Further Technical Index
· 能源自给(该区域产生的能量应多于其自身消耗的能量)· 考虑将太阳能和风能作为能源· 食物自给· 供水自给 · 城市环境绿地率≥30% · 阳光充沛(通过建筑巧妙的垂直和水平布局)· RARES区域(一个可供休闲娱乐、美学欣赏,并且凸显地域性、感性及可持续性的区域 )
· Energy Self-Sufficiency / Abundancy (creates more energy than the area consumes)· Solar and Wind Energies as the Driving Factors for the Energy Design· Food Self-Sufficiency· Water Supply Self-Sufficiency· Green Plot Ratio in the Urban Context shall be ≥ 30%)
· Sunlight Sufficiency (Through ingenious vertical and horizontal placement of the buildings)· An Area of RARES (Recreational, Aesthetic, Regional, Emotional and Sustainable)
[1] Richard Burdett, Director's Introduction. In: Cities, Architecture and Society. Short Guide. 10th. Biennale International Architecture. 2006. P. 11.
奖项设置
- AWARD -
一等奖,1组
获奖证书+奖金10万元人民币(含税);
二等奖,3组
获奖证书+奖金各3万元人民币(含税);
三等奖,8组
获奖证书+奖金各1万元人民币(含税);
优秀奖,若干组
获奖证书+半年《城市·环境·设计》(UED)杂志;
优秀指导教师奖若干
颁发获奖证书
1st Prize (1 team)
Certificate and 100,000 RMB (before tax);
2nd Prize (3 teams)
Certificate and 30,000 RMB (before tax);
3rd Prize (8 teams)
Certificate and 10,000 RMB (before tax);
Honorable Mentions (several teams)
Certificate and 6-month free subscription of UED magazine;
Advisors of prize-winning projects will also be awarded with certificates.




组织机构
- ORGANIZATION -
国际主办
国际建筑师协会(UIA)
主办机构
天津大学建筑学院
《城市·环境·设计》(UED)杂志社
联合主办机构
哈尔滨工业大学建筑学院
指导机构
全国高等学校建筑学专业教育评估委员会
中国美术家协会建筑艺术委员会
独家冠名
上海霍普建筑设计事务所股份有限公司
协办机构
清华大学建筑学院
同济大学建筑与城市规划学院
东南大学建筑学院
华南理工大学建筑学院
西安建筑科技大学建筑学院
重庆大学建筑城规学院
International Supporter
Union International des Architectes (UIA)
Hosting Organizations
School of Architecture, Tianjin University
Urban Environment Design (UED) Magazine
Co-Hosting Organization
School of Architecture,Harbin Institute of Technology
Advising Institutions
Chinese National Evaluation Committee of Higher Architecture Education
Architecture Art Committee of China Artists Association
Exclusive Naming Sponsor
Shanghai HYP-ARCH Architectural Design Consultant Inc.
Co-Organizers
School of Architecture, Tsinghua UniversityCollege of Architecture and Urban Planning, Tongji UniversitySchool of Architecture, Southeast UniversitySchool of Architecture, South China University of TechnologySchool of Architecture, Xi'an University of Architecture and TechnologyFaculty of Architecture and Urban Planning, Chongqing University

报名参赛
- REGISTRATION -
评委会主席
沃尔夫·德·普瑞克斯
评委会执行主席
崔愷
报名截止时间
2020年8月30日 24点(北京时间)
作品提交截止时间
2020年9月20日 24点(北京时间)
竞赛提交邮箱
uedcompetition@163.com
报名方式
- 点击本文左下方的"阅读原文"报名;
- 或扫描二维码登录霍普杯官方网站:
http://hypcup.uedmagazine.net注册报名
Jury Chairman
Wolf D. Prix
Executive Jury Chairman
CUI Kai
Registration Deadline
24:00(GMT+8) August 30th, 2020
Submission Deadline
24:00(GMT+8) September 20th, 2020
Submission Email
uedcompetition@163.com
Register Now!
- Click "Read more" at the bottom of this article to register;- Or scan QR code to log in to the official website of UIA-HYP Cup: http://hypcup.uedmgazine.net
▽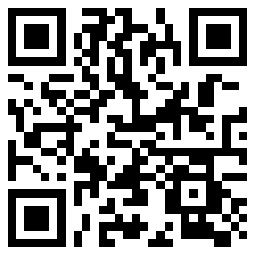 关于霍普杯
- ABOUT UIA-HYP CUP-
建筑进化的过程在于对现状问题的反思以及对所处时代的回应。建筑与城市、建筑与自然环境的关系问题一直是建筑师面临的课题。在支离破碎的城市、无序的乡村里寻找与构建具有场所感的人性化空间;在信息时代,体现与生态环境相协调的可持续发展的建筑理念;在建筑学教育体系中,将设计理念与扎实的建筑学功底有效地结合,是UIA-霍普杯国际大学生建筑设计竞赛秉承的主旨。竞赛要求参与者不断追问与探索建筑发展之路,探讨当代人对建筑与环境的复杂性需求,关注特定场所及其中的事件,构建具有生命的城市与建筑空间,并寻求适宜技术使方案具有可实施性。
"UIA-霍普杯国际大学生建筑设计竞赛"始于2012年,由国际建筑师协会(UIA)任国际主办,天津大学建筑学院、《城市·环境·设计》(UED)杂志社任主办单位,是由霍普股份独家赞助的面向国际建筑高校大学生的年度建筑设计竞赛,已成功举办八届。每届竞赛的评委会主席由一名国际著名建筑大师担任,竞赛评委为来自国内外的著名建筑师及学院院长。相较于建筑教育循序渐进的基础性培养,设计竞赛引导学生以全新的方式进行思考以提高解决问题的综合能力,同时也成为发现建筑精英的推手。


Architecture in Transformation should respond to contemporary challenges and changes. What concerns us primarily is the relationship between architecture and city, as well as the one between architecture and natural environment. The competition aims at searching and constructing human space with a Spirit of Place in the increasingly fragmented cities and unordered villages, exploring environment-friendly and sustainable ideas in the information age, and integrating creative concepts with solid basic skills in architectural design. The competition requires the participants to make detailed insights and reflections on architectural development, explore complicated demands of the people nowadays for architecture and environment, pay attention to specific sites and the events happening in them, and configure viable and dynamic urban and architectural spaces, at the same time seek suitable techniques to guarantee the possibility of implementation of the project.
"UIA-HYP Cup International Student Competition in Architectural Design" was initiated in 2012. It is internationally sponsored by the Union International des Architects (UIA), organized by the School of Architecture, Tianjin University and Urban Environment Design (UED) Magazine. Shanghai HYP-ARCH Architectural Design Consultant Co. Ltd. is the Exclusive Naming Sponsor. It is an annual architectural competition which has been successfully held for 8 years. Each year, the UIA-HYP Cup is chaired by an internationally renowned architectural master, and the jury panel is selected from among the world's most outstanding architects and deans from schools of architecture. To boost the architectural education which mainly focuses on basic skill training in its conventional and progressive system, UIA-HYP Cup International Student Competition takes the role as an external platform for student to embrace a brand new thinking approach in order to improve their comprehensive problem solving skill, meanwhile it is also some kind of headhunter for discovering emerging elite architects.
竞赛的锣鼓已经敲响,
或扫描二维码,登录霍普杯官方网站:http://hypcup.uedmagazine.net